Gallery of Other Tack/Costumes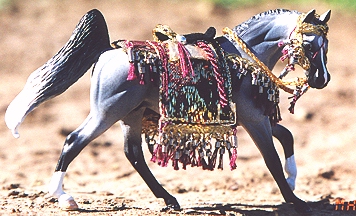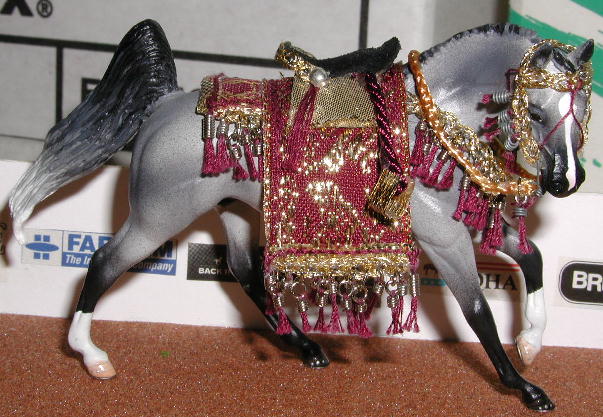 Arabian Costume #1
First arabian costume I made on my SM resin, who won Reserve Other Performance Champion at Jamboree 2000 in this and has NAN qualified.




Arabian Costume #2
This is the 2nd arabian costume I made. It has a total of 164 hand tied tassles! It was made for the horse it is shown on below, the SM seabiscuit customized and painted by Sonya Johnson. (The owner had to resize it a little to get it to fit right at the withers.)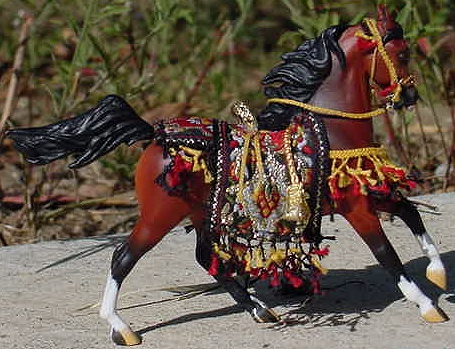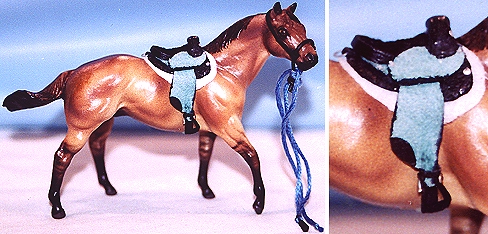 Endurance Saddle #1
(Photo taken by the current owner, Lynne Huff.)
I only made the saddle because I didn't have the right materials for the plastic-type endurance halters. It was sold with the bosal it is shown with. It is made from turquoise suede and black skiver.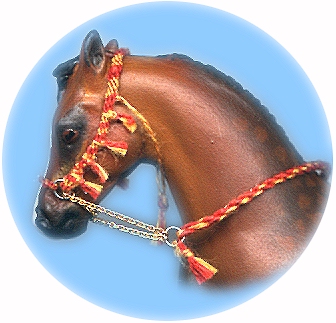 Arabian Halter
On a whim, I made this one in all thread that I hand-tied friendship bracelet style. It is extremely detailed and took forever to make, so I doubt I'll make many more!





Western Halter
Dark brown skiver with hand-made hardware - just like the real thing. Silver cheek plates painted on in silver with a criss-cross design pressed into them.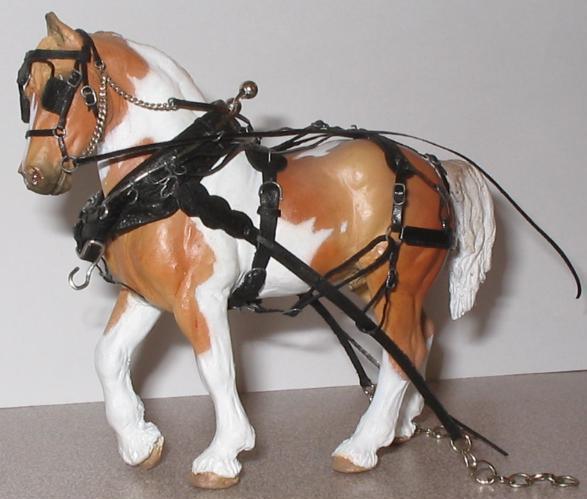 Team Harness
Made in 2006. First harnesss ever! Click for more pictures








---
[Home] [Gallery of SM Western Tack] [Gallery of SM English Tack] [Gallery of SM Parade Tack] [Gallery of Other Costumes] [Gallery of Micro Mini Tack] [Gallery of Winners] [Prices and How to Order]